Categories: [podcast]
Tags: [video games], [music]
Now playing: around in the laboratory, making all kinds of future gadgets (names subject to change). The Steins;Gate visual novels comprise a time-travelling epic following several youngsters trying to deal with the ramifications of creating possibly the most important invention in history. Score by Takeshi Abo.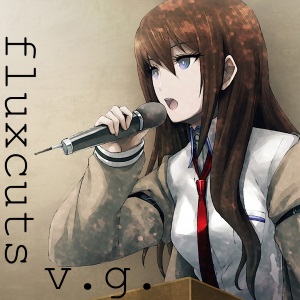 PLAYLIST (43:30)
00:00 - Suspicious Eyes
02:22 - Chaos Mind
04:02 - Self Affirmation
04:58 - Explanation
07:04 - Hack -short vision-
08:40 - OPERATION SKULD
12:03 - Cycle
14:28 - Walking on Sleeping
16:51 - Laboratory
18:15 - Newcomer
20:45 - The Universe
21:29 - Crossroads
23:07 - First Leap
25:17 - Berserk
27:14 - Messenger
31:00 - Gate of Steiner
34:05 - Believe Me -zero-
36:13 - Hesitative Consideration
37:50 - Sky-Clad Observer