Categories: [podcast]
Tags: [video games]
Now playing: Zetsubou the game! Danganronpa, a series of visual novels with a 'students trapped in a killing game' plot. Composed by Masafumi Takada.
Available on all your favourite digital music providers - Amazon, iTunes, Google Music.
Check out the Danganronpa Wikia music entry for more info on the soundtracks.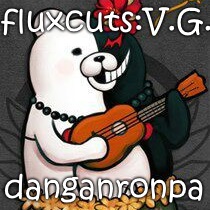 PLAYLIST (42:34)
00:00 - Danganronpa V3 full version (DR V3 White)
01:33 - Rise and Shine, Ursine! (DR V3 White)
03:09 - BOX 15 (DR1)
05:08 - Ultra? Despair? Girls? (DR AE:UDG)
05:41 - Finding Peace Party (DR V3 White)
07:58 - Beautiful Days (piano arrange) (DR2)
09:59 - Beautiful Ruin (Summer Salt) (DR2)
11:36 - DSO_BeautifulDead (DR AE:UDG)
13:30 - Becoming Friends (DR V3 White)
15:32 - Kill Now (DR2)
17:51 - Re:DISTRUST (DR2)
19:20 - DSO_100 Mile Junk Food Dash (DR AE:UDG)
21:37 - Class Trial (The Sun) (DR1)
24:16 - Class Trial (Turbulent Edition) (DR2)
27:16 - Class Trial (Future Edition) (DR2)
29:16 - To Survive (DR1)
32:00 - V3 Discussion -SCRUM- (DR V3 Black)
36:45 - Welcome to Towa Tower (DR AE:UDG)
37:48 - V3 Discussion -PANIC- (DR V3 Black)
40:30 - Argument -HOPE VS DESPAIR- (DR1)